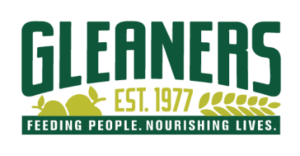 2nd Annual Food Drive Fundraiser
The Knights of Columbus are pleased to announce we are hosting our 2nd annual food drive to benefit Gleaners Food Bank! We need your help to attain our goal of raising $10,000. The drive is happening now until May 21, 2021, and all donations will be matched. So, if you donate $50.00, it's as if you donated $100.00!
To help us reach this goal for Gleaners Food Bank, please donate at online at https://gleanersfooddrive.org/event/donations-koc-clawson-vfd/ or contact the office for info on how to pay by check. Thanks in advance for your generous support!
SUPPORTING OUR SEMINARIANS
Our Knights of Columbus Council 4188 is proud to announce they were able to support two seminarians with $500 scholarships – Deacon John Dudek, studying at the Pope St. John XXIII seminary in Massachusetts and serving here at Guardian Angels, and Karl Finkbeiner studying at Scared Heart Major Seminary in Detroit. Please add these gentlemen to your prayers.
Pictured is Deacon John Dudek accepting the $500 check from Council 4188 Chancellor and Vocations Director Mark Conger and District Deputy John Reeser Sunday before the 9:00 Mass.