JOIN US FOR HOLY WEEK & EASTER

HOLY THURSDAY: APRIL 6
Mass of the Lord's Supper at 7:00pm
followed by Adoration until 10:00pm
GOOD FRIDAY: APRIL 7
Stations of the Cross at Noon
Liturgy at 1:00pm
EASTER BASKET BLESSING:
Saturday, April 8 at Noon
EASTER VIGIL MASS:
Saturday, April 8 at 8:00pm
EASTER SUNDAY MASSES:
Sunday, April 9
7:30am, 9:00am & 11:00am
---
DRAW NEAR THIS LENT: A CALL TO CONVERSION
As we enter into this season of Lent, join us in answering the call of Jesus to "repent and believe" at Guardian Angels. Pope Francis reminds us, "Lent invites us to conversion, to a change in mindset, so that life's truth and beauty may be found not so much in possessing as in giving, not so much in accumulating as in sharing and sowing goodness."
Each of us is being asked in this time to more closely conform our hearts to the heart of Christ. How is God calling you to deepen your relationship with Jesus? What is He asking you to give up to make more room to hear the voice of the Lord? How is He calling you to share your gifts so others might come to know the goodness and mercy of God? Come travel this road together with us as we pray, fast, and give of ourselves on the road to the glory of Christ's resurrection.
What at minimum are Catholics required to do during Lent?
Fast* on Ash Wednesday & Good Friday.
Abstain from eating meat on Ash Wednesday & Fridays during Lent.
Commit to going to Mass every Sunday (as always.)
* When fasting, a person (ages 18-59) is permitted to eat one full meal, as well as two smaller meals that together are not equal to a full meal. Those that are excused from fast and abstinence outside the age limits include the physically or mentally ill including individuals suffering from chronic illnesses such as diabetes. Also excluded are pregnant or nursing women. Those excused are encouraged to find alternative ways to fast during these days.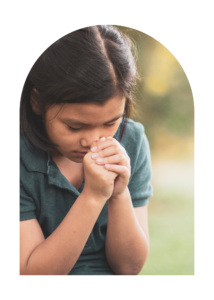 PRAY WITH US
Pope Francis reminds us prayer is the medicine for faith, the restorative of the soul." In Lent, we're called to deeper prayer, which teaches us to abandon idolatry and self-sufficiency of ego, and to acknowledge our need of the Lord & His mercy.

Join us as we offer our hearts and minds to God more fully this Lent.
THE JOURNEY OF CONVERSION
with Dr. Patricia Cooney Hathaway
Dr. Patricia Cooney Hathaway, Professor of Spirituality and Systematic Theology, explores the journey of conversion as a letting go of the false self as we discover our true self in God. In this FREE online, self-paced online course, Dr. Cooney will illustrate this journey to our true selves in God through the compelling life stories of Thomas Merton, Dorothy Day, Oscar Romero, and Etty Hillesum. Their journeys of conversion illuminate and provide guidance for our own! You can use this course as a Lenten study or retreat to grow deeper in your personal relationship with God.

REGISTER HERE
LENTEN BIBLE STUDY:
Mondays at 7:00am
A continuation of our Fall Bible Study on Acts. Must pre-register.

Email Tim McCormick at mccormick@bishopfoley.org if you are interested but did not participate in the Fall Bible Study on part one of Acts.
FACEBOOK LIVE ROSARY:
Weekdays at 7:00am
Join Deacon Chris on Facebook to pray every weekday of Lent beginning Ash Weds!
ANOINTING OF THE SICK:
March 3 & 4
The Sacrament of Anointing will be available after all Masses the weekend of March 3 & 4
LENTEN RECONCILIATION:
Monday, March 13 | 6:30 – 8:00pm
Beginning at 6:30pm in the Church
STATIONS OF THE CROSS:
Fridays at 7:00pm
Friday, February 24 led by Fr. Tony
Friday, March 3 led by Fr. Tony
Friday, March 10 led by SVDP
Friday, March 17 led by High School Youth
Friday, March 24 led by Fr. Tony

Friday, March 31 led by GA Moms' Group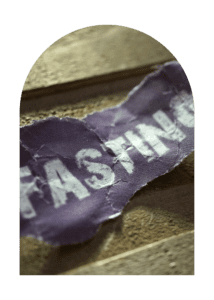 FAST WITH US
At Lent, we are invited by Pope Francis to look at fasting anew – learning to change our attitude towards others & all of creation, turning away from the temptation to "devour" everything to satisfy ourselves and instead, becoming ready to suffer for love, which can fill the emptiness of our hearts.
Stand in solidarity with those who suffer around the world this Lent.
CRS OPERATION RICE BOWL
https://www.crsricebowl.org/
Through Catholic Relief Services (CRS) Rice Bowl, families learn about how our sisters and brothers across the globe overcome hardships like hunger and malnutrition, and how through Lenten almsgiving, we have the power to make the world a better place for all. Pick up a giving box in the Narthex beginning on Ash Wednesday and see the bulletin through Lent to learn more about our sisters and brothers in need.
This year, the CRS Rice Bowl Stories of Hope take us to Honduras, Kenya and the Philippines, where we'll learn how people are overcoming the causes of hunger.
Our fasting is an act of solidarity with people who are hungry—and it helps us feel a small part of what they are living day by day.
GATHER WITH US
TEACHING MASS:
Sunday, March 12 at 4:00pm
Come learn more about the Mass as Fr. Tony walks us through the prayers and movements with an explanation of what we are doing and why.
The Mass will be followed by a Chili Cook-Off in the gym. (More info on the Chili Cook-Off to come.)
K OF C FISH FRY:
Fridays from 4:30 – 7:00pm
Cost:
$13 Adults,
$12 Seniors 55+,
$9 Kids 12 & under
Single service Buffet Line featuring choices of:
Baked tilapia, fried Pollock, and crab cakes. Baked potatoes, fries, mac and cheese, cooked veggies, coleslaw, rolls, dessert, coffee, and soft drinks! Carry Out orders available.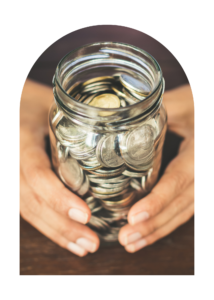 GIVE WITH US
Almsgiving helps us to experience giving freely. Pope Francis tells us it leads to our own freedom – from the obsession of possessing, from the fear of losing what we have, from the sadness of hoarding. In giving generously, we restore to those in need the provision that is rightfully theirs.
Give generously this Lent as an act of love for God and neighbor.
CRS EARTHQUAKE RESPONSE
https://crs.org
Catholic Relief Services is supporting emergency relief efforts led by local partners in Syria & Turkey with Caritas Internationalis, Caritas Syria in Aleppo and Lattakia—where extensive damage has been reported—and other local partners.

Already in Turkey, Caritas, in coordination with authorities, is bringing displaced people to safe, open spaces and distributing hot meals and clothing. Your gifts will help partners provide safe shelter, and access to food, clean water and hygiene supplies.

Donate at https://support.crs.org/donate/earthquakes.
FAMILY RESOURCES
Coming soon…