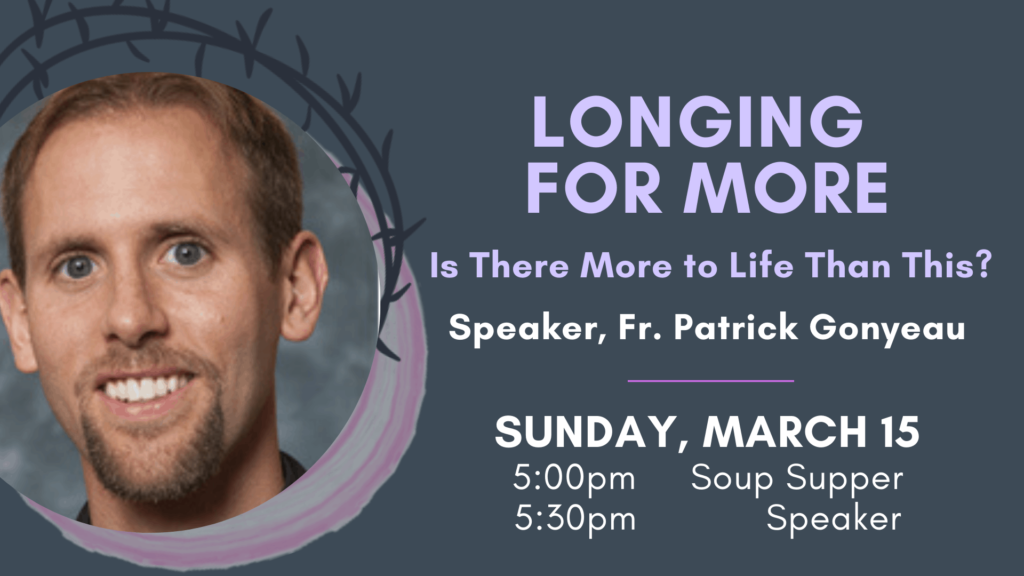 Our  3-part Lenten Mission continues on Sunday, March 15th with speaker, Fr. Patrick Gonyeau – pastor of Corpus Christi Catholic Church in Detroit. Join us as Fr. Patrick shares with us how he was moved as an agnostic to dare God to show him He was real, and how that longing for more has led him into the beautiful ministry he serves today. The talk will be followed by a Holy Hour of Adoration with Praise & Worship music from our own music ministry.
Fr. Patrick is well known in Southeast Michigan for his infectious joy, inspiring faith, and firm belief in the power of Christ shared through His believers to work miracles even today. We hope you will join us for this installment of our Lenten mission and invite others to encounter Jesus more profoundly.
Our Parish Mission is sponsored in part by the Alliance Catholic Credit Union.