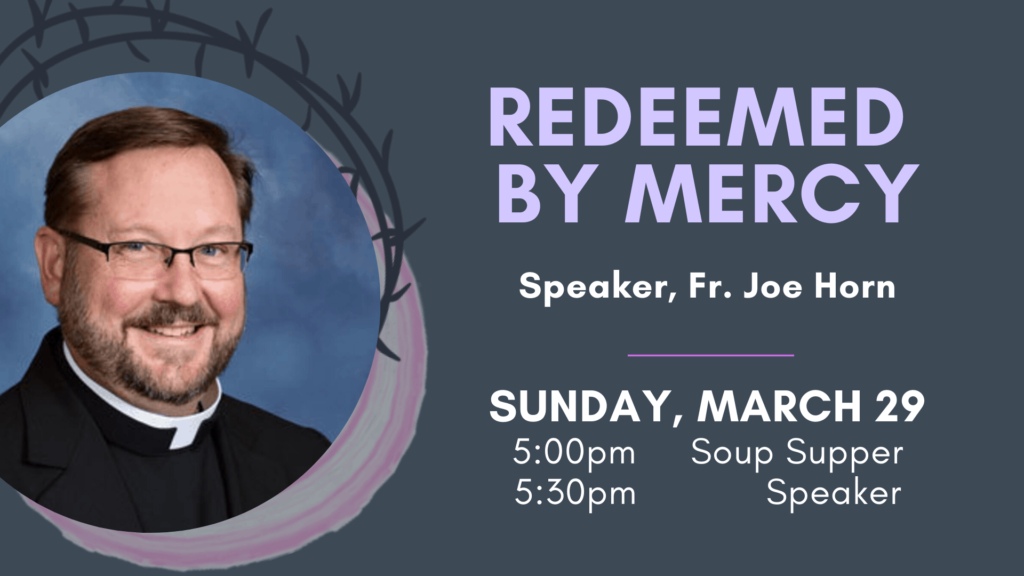 Our  3-part Lenten Mission concludes on Sunday, March 29th with speaker, Fr. Joe Horn – newly appointed pastor at the National Shrine of the Little Flower in Royal Oak and outgoing Director of Priestly Formation for the Archdiocese of Detroit. Join us as Fr. Joe shares with us his profound experience with the outpouring of God's grace through His Divine Mercy, how that has affected his life and ministry, and what that mercy means for us. The talk will be followed by an opportunity for reconciliation. 
We hope you will join us for this last installment of our Lenten mission and invite others to open themselves to the mercy and love of Jesus.
Our Parish Mission is sponsored in part by the Alliance Catholic Credit Union.