Join others (who are 55 and over) from our Parish for monthly gatherings from September to May.
UPCOMING EVENTS: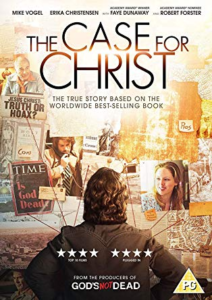 Monday, January 13th from 9:30 – 11:30 am
Join us for our first gathering of the new year for fellowship, a light continental breakfast followed by the movie, "The Case for Christ".  This movie is a based on a true story about an investigative journalist and self-proclaimed atheist who sets out to disprove the existence of God after his wife becomes a Christian.  We will meet in the Solanus Casey Room following the 9:00 AM Mass.
Please RSVP to Betty Czaplicki at (248) 840-1153 or bettyczap26@gmail.com.