SATURDAY, APRIL 25
8:30am – 8:30pm
at MERCY HIGH SCHOOL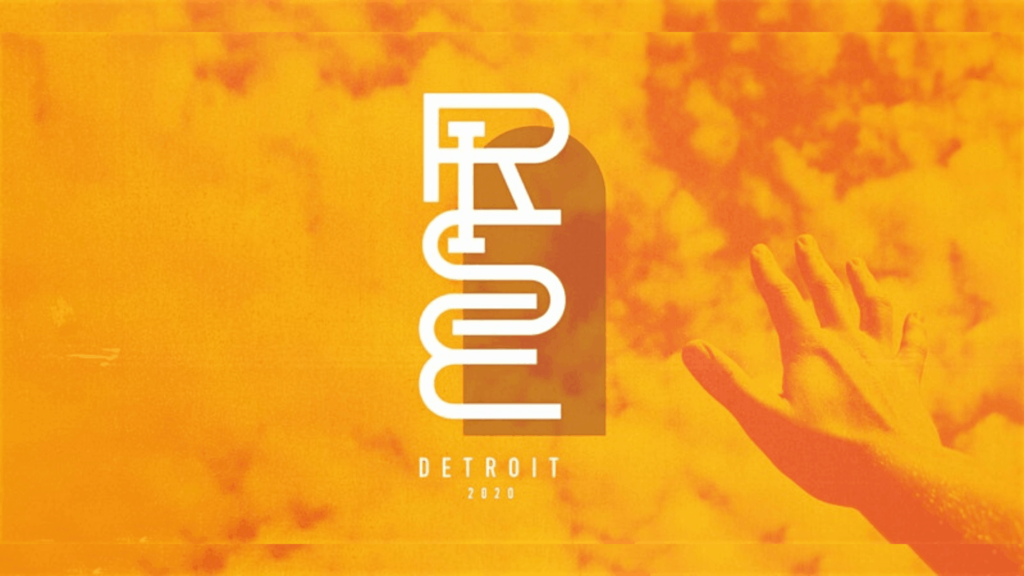 Archbishop Vigneron is inviting YOU to Rise – a special event just for high school teens! The theme, "Named", will focus on our identity as children of God and inspire us to live radically as joyful young people on mission with Christ.
The cost for early registration is $20/person to attend, and includes registration, transportation by bus, a t-shirt, and lunch/dinner. Early registration deadline is Friday, February 28. The cost for registration after this deadline will be $35 and may not include an event t-shirt (based on availability).

SPEAKERS:
Dr. Bob Rice an internationally known speaker, acclaimed musician, innovative writer, and professor at Franciscan University of Steubenville.
The Culture Project an initiative of young people set out to restore culture through the experience of virtue, inviting our culture to become fully alive.
Fr. Stephen Pullis Director of the Department of Evangelization and Missionary Discipleship. (You may recognize him from his assignment at Guardian Angels as a seminarian!)

RECLAIM &
HIGH SCHOOL YOUTH GROUP
Join us every month for a parish-wide Holy Hour with Adoration & praise music (featuring some of our teens!) followed by dinner & youth group.
Date: Sunday, February 16th: 5:00 – 7:30pm
Topic: Love & Relationships
Date: Sunday, March 15th: 5:00 – 7:30pm
Topic: Longing for More (w/Fr. Patrick Gonyeau)
Date: Sunday, April 19th: 5:00 – 7:30pm
Topic: TBD

Look here for current Bible Studies organized via the Bible App by YouVersion. Next Bible Study begins mid-February.

We are currently testing out a new ministry to middle school youth within the Guardian Angels Academy. Look for more opportunities for all young people grades 6-8 coming next fall!
BIBLE STUDY: Academy students will have the opportunity to encounter and grow in relationship with Christ through the study of Scripture once a week. Our first series will explore the question Jesus asks the first apostles – "Who do you say I am?"
SOULCORE: To introduce students to a contemplative and experiential encounter with praying the Rosary, our Academy students will be participating in a modified SoulCore activity once per week. They will pray through a decade of the Rosary while participating in guided exercise and meditation. More about SoulCore can be found at their website, www.soulcore.com.